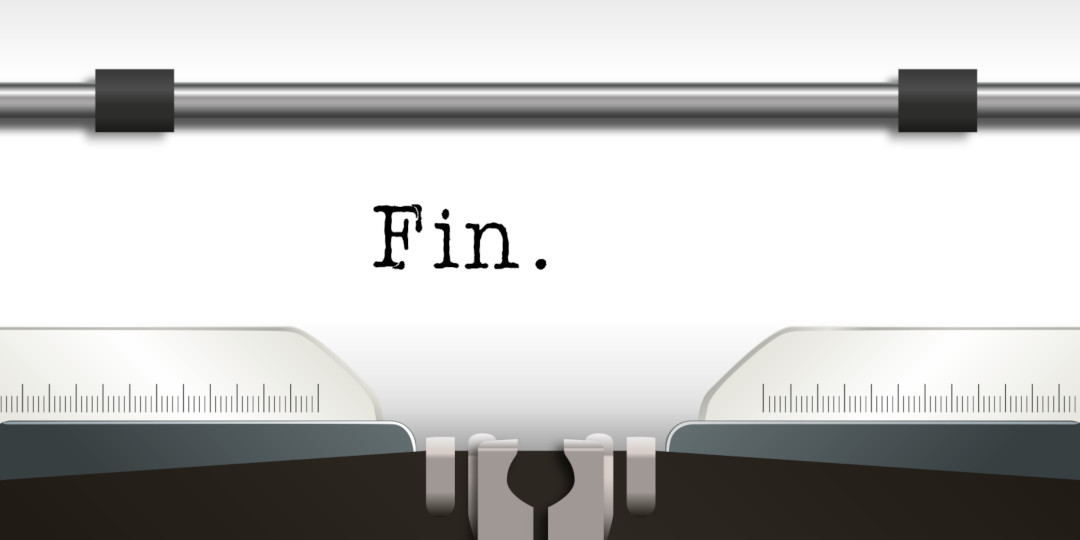 "'Out-of-the-box' is where I live."
~ Lt. Kara Starbuck Thrace, Battlestar Galactica, Season I: "The Hand of God"
By Catherine Austin Fitts
As the 3rd Quarter began, I was finishing The State of Our Currencies. Taking the time to integrate how the Covid-19 pandemic is being used to engineer the central bankers' global reset ultimately made it easier to communicate a complex picture. A global reset also becomes easier to explain after the central bankers vote on it, the World Economic Forum markets it, the British royal family makes a video about it, and the corporate media announce it with bold graphics on their cover pages.
We can agree that it is happening. The debate is about what, exactly, it is, and why it is happening.
I was in the Netherlands for most of July. The process of starting Solari Europa had been put on hold by pandemic restrictions. I did not want to leave Europe until it was finished, which ultimately took until the end of October, with set-up demands now promising to continue into 2021.
In August, I headed to Lake Constance. Since 1998, I have clocked more than 500,000 miles road-tripping throughout the United States. This summer, however, was my first European road trip by car, with yours truly doing the driving. No trains or planes—just the open road. Best yet, the road south from the Netherlands to Switzerland and Lake Constance follows the Rhine.
Alas, there was no Beethoven or Verdi, and no Lake Constance Hang. I did get to enjoy lots of biking through the apple orchards around the Lake as well as visit with Ulrike Granögger and friends and visit the Rhine Falls. I confess that experiencing hotel guests wearing unrequired masks diminished my desire to stay in hotels.
Then, it was on to Lake Geneva and visits outside of Lausanne, with road trips for hikes in the Alps and a day in Montreaux. Our waiter in Montreaux pointed out the receding and missing snowcap glaciers on the Alps as you look across the lake. Wherever I go in Switzerland, there is terrible grief about the disappearing glaciers. The Swiss know the glaciers feed their beautiful rivers, waterfalls, and lakes, and they are worried.
At the Rhine Falls, my colleagues marveled at our ability to buy boat tickets without hoards of tourists from America, China, and Japan. Ditto for the boat ride on Lake Geneva and stopping for coffee and lunch in Montreaux. My colleagues also marveled at our ability to get seats easily—again, with the hoards of Americans, Chinese, and Japanese gone. It reminded me of the time a Venetian told me he could no longer live in Venice. He said that the old families numbered approximately 27,000 people, but on any given day, there were over 100,000 American tourists. It was like being Mickey Mouse at Disney World. His sadness was palpable.
At the start of 2020, tourism was 10% of global GDP. No longer.
Next, I headed to Basel to record Thomas Meyer and participate in his Present Age/Europa workshop in Basel, organized by his marvelous wife Orsolya Győrffy and colleagues. I had arranged for Jon Rappoport to give a presentation through the Internet on "The Magic Virus," which was a great success. Robert Dupper drove down from the Netherlands to film the event; we hope to be able to publish some of the videos in 2021.
While I was staying with Thomas and Orsolya, the head of the new European Chapter of Children's Health Defense, Senta Depuydt, came to visit. She was on her way to meeting up with Mary Holland and Robert F. Kennedy, Jr. for the million-plus protests in Berlin. Each day, you could feel the energy of people talking and working and cooperating to find a pathway to preserve and nurture human civilization.
With my State of Our Currencies analysis written, I headed back to the Netherlands, again following the Rhine and its distributary, the IJssel, back to my apartment in Stavoren overlooking the harbor and the IJsselmeer.
Throughout this period, I kept hammering on the importance of supporting and growing our local food systems—as I have for many years. Thanks to Pete Kennedy's contributions, we have published numerous Food Series Solari Reports this year to help you focus on local food, as well as supporting the Farm-to-Consumer Legal Defense Fund through our Take Action Crowdfund. Our feedback from subscribers indicates that you have indeed been taking action to ensure access to fresh food—whether from indoor grow rooms, outdoor gardens, greenhouses, CSAs, or farmers markets. We are all starting to take seriously the deterioration in the quality and integrity of corporate agriculture and food processing. Please double down. Resiliency in food, water, energy, shelter, safety, and enforcement is essential for the road ahead. Think "basics." Think "disintermediation."
This quarter, we had a larger production schedule than usual. We also felt that numerous discussions had broad public policy ramifications, so we made them public. We continue to make public all of Nina Heyn's amazing work at Food for the Soul. We owe a big thank you to our subscribers in this regard; your support and your subscriptions make our public offerings financially feasible. We also want to thank you for your support of the Take Action Crowdfund. If we want to have assets, we must have an army to protect them.
Throughout the 3rd Quarter, I was asked what my plans were and where I was going to be. Most people think of their home as a place that you choose, where you put down roots and stay. I don't. When I settled my litigation, I organized my home in Hickory Valley to be a base camp. I had no illusions regarding the deterioration of property rights and the rise of governmental criminality when I chose my home in Tennessee. I wanted a state with a strong tradition of financial responsibility in terms of balanced budgets, debt, and pension funding—and a strong tradition of gun ownership and local elected sheriffs. I wanted my own well and land that was good for growing food. I chose a property that was extremely low-cost, in a low-cost area. My combined taxes for my three properties in Hickory Valley are just now increasing to over $500 a year. There is no personal income tax in Tennessee. I organized my archives and possessions so that if a tornado destroyed my home, I could simply move on.
What I learned in litigating with the U.S. government was that "movement is life." I knew that if I published The Solari Report, that was unlikely to change. Disaster capitalism and lawlessness would continue to grow. The nature of a negative-return-on-investment system is that the parasite continues to feed and grow. And it has, which is how we have arrived at where we are now.
Having had my household destroyed several times in America, I have no illusions about the possibility of "putting down roots." Nor do I believe that there is an "away." The forces of centralization are global. The push to destroy human rights and property rights is global.
So, I never quite know what to say when people ask me if I have moved or where I am going to be. For now, I am focused on getting back on schedule by publishing all the Wrap Ups due to subscribers. Living in the Netherlands next to Robert is the best way to do that. I love where I am, and I love what I am doing. Yes, I wish I could spend half my time in the United States and on the road. Yes, I wish all the travel and event plans we made for 2020 had come to fruition. But I don't think about that or worry about it. It is what it is. Forward is the direction of interest to me.
Scripture says, "All things work together for the good of them that love the Lord and are called according to his purpose." I look for the opportunity in the possible and the present. I wish we had hit the Red Button fifty years ago.* But we didn't. Instead, Mr. Global has hit the Red Button after removing significant assets from the system. So now, as the "Starbucks" character of Battlestar Galactica said, "Out-of-the-box is where I live."
I am in a beautiful place on Planet Earth, with wonderful people and plenty to do. The one thing of which I am sure geographically about my future is that I am not going to spend eight hours on a plane wearing a mask—that is a great way to get sick. I am not going to be tested to go to a country where I am a citizen—another great way to get sick. Nor will I be joining Elon Musk on Mars. Nor do I have any regrets about "giving up my locker in the establishment's underground bunkers."
As George Orwell wrote in 1984:
"If there was hope, it must lie in the proles, because only there, in those swarming disregarded masses, eighty-five percent of the population of Oceania, could the force to destroy the Party ever be generated. The Party could not be overthrown from within. Its enemies, if it had any enemies, had no way of coming together or even of identifying one another. Even if the legendary Brotherhood existed, as just possibly it might, it was inconceivable that its members could ever assemble in larger numbers than twos and threes. Rebellion meant a look in the eyes, an inflection of the voice; at the most, an occasional whispered word. But the proles, if only they could somehow become conscious of their own strength, would have no need to conspire. They need only to rise up and shake themselves like a horse shaking off flies. If they chose they could blow the Party to pieces tomorrow morning. Surely sooner or later it must occur to them to do it."
As we go to press, Democratic candidate Biden has announced John Kerry as a new climate czar if he wins the White House. The first tweet on the topic points out Kerry's wealth of cars and homes—including a beachfront property—and his yachts and private plane use. His personal lifestyle communicates everything you need to know about his real views and insider intelligence on the environment and "climate change."
https://twitter.com/Dana_TFSJ/status/1332450934190972928/photo/1
The Solari team and I have many people to thank for making the Solari Report great in the 3rd Quarter 2020.
Jason Bawden-Smith
Jason continues to keep the Solari networks informed on biophysics and how to stay healthy in a wireless world.
Robert Dupper
Robert is Solari's videographer, graphics guru, creative inspiration, and anchor in the Netherlands and a founding partner of Solari Europa.
Brad Eddins
Brad is Solari's News Trends & Stories Wrap Up editor and does a yeoman's job preparing that section of the Wrap Ups. Brad also manages the Take Action section at solari.com.
Bronwen Evans
Bronwen provides us with a much-needed eye on Southeast Asia that reflects extensive experience in global journalism, business and finance, and building local ecosystems.
Dr. Joseph P. Farrell
Joseph joins us for our quarterly News Trends & Stories analysis. There is simply nothing else like it. It was Joseph who persuaded me to expand our coverage of culture. It has made a life-giving difference. We also gather essential insight from Joseph's books and weekly from his writings and recordings at Giza Death Star.
Ulrike Granögger
Ulrike has been shifting our paradigms, including with her latest video in the 3rd Quarter on Hyperdimensions for her Future Science Series, and through her revelations in spiritual practice and science in her incredible workshops, now available to you online.
Matt Hale
Attorney Matt Hale has been helping me with questions in Ask Catherine as the technocratic thicket of laws and regulations grows and has published an invaluable Special Solari Report update to our Space Law series.
Nina Heyn
Nina continues to delight us with her Food for the Soul columns as she sleuths out great art, great museums, and great movies. Canceling her Food for the Soul travel arrangements this year was a big job, but it has not stopped her from doing an amazing job and producing wonderful content for her biweekly column, her Food for the Soul section for each Wrap Up, and her new podcast series.
Pete Kennedy
As the host of the Solari Food Series, attorney Pete Kennedy has been helping us understand and support the farmers, legislators, and litigators who are protecting our right to grow and market fresh local food.
Najat Madry
Najat's columns on New York's debates about statues, masks, and what ails us and the Million MAGA March offer tremendous insights into what has been happening at an intimate level in America this year.
Thomas Meyer and his clan
Thomas grasped my interest in Rudolf Steiner and my passion for the Story of Gideon and Chartres and has been educating and inspiring me about them ever since.
Brigitte Mouchet
Brigitte inspires and educates us to maintain our strength and vitality in the Solari Wellness Series.
Rambus
Rambus provides truly the best technical analysis anywhere for our quarterly Equity Overviews.
Jon Rappoport
Jon Rappoport's decades of research and writing on health care and the use of the medical cartel to engineer central control has made it possible for us to "jump the curve" on pandemic propaganda.
The Saker
The Saker is a unique voice helping us each quarter to understand the emergence of a multipolar world.
Dr. Mark Skidmore
Mark continues his efforts to research the missing money, providing several updates in 2020—it is some of the most original, fearless scholarship on the planet.
Snozrap
Snozrap is the gifted artist who makes our Solari Toons. He does a remarkable job of helping us maintain our state of amusement.
John Titus
As a long-time admirer of John's work and videos at his Best Evidence channel, I asked John to join me as a regular on Money & Markets to assist with central bank watching—having his insights and humor on Money & Markets is one of the great developments of 2020.
Jason Worth
Jason continues to provide highly capable research and excellent book reviews.
Most of all, the thanks of the entire Solari team go to our subscribers. Thank you for your ideas, links, comments, and insights, and for putting gas in our tanks. You are one of the most remarkable networks of people on the planet today. Our vision is to grow as an intelligence network that serves each other—and humanity—in living a free and inspired life. Each day, you inspire us with the confidence that such a vision is unfolding before our very eyes.
On behalf of the entire Solari team, I wish you the joys of creation and prosperity as we move through unprecedented times.
~ Catherine Austin Fitts
* The Red Button Story can be viewed here: https://www.youtube.com/watch?v=jTm3Jbr6ePQ.